Welcome
Official Server Webstore
THE MAXIMUM SALE ON VENOM IS 20%
By purchasing an item or package on our webstore you agree to our Terms & Conditions.
Please read them carefully, we state them below & again when finalizing your purchase
LOOKING FOR THE FORUMS?
We use Discord for all server related announcements, giveaways,
partner's videos, sneak peaks, invite rewards, and so much more!
Become a part of it today https://discord.gg/epe5zr5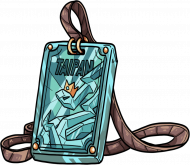 Once this goal is completed, a rank giveaway will be held on our Discord! Use this link to join our Discord https://discord.gg/Qap6MPt
Top Customer

Donated 32.00 USD this month.
Recent Payments